Unlocking Potential and Embracing Innovation in the Digital Age
Hong Kong Fintech Week 2023 concluded last week, attracting a distinguished gathering of top industry leaders. The event, held at the prestigious Hong Kong Convention and Exhibition Centre, brought together influential figures from finance, technology, academia, and regulatory sectors. These elite leaders delivered captivating speeches, engaged in thought-provoking discussions, and shared their unique perspectives on the current state and future potential of fintech in Hong Kong and beyond.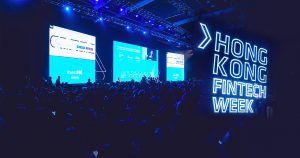 A significant highlight was the focus on the transformative power of technology in the fintech landscape. Experts emphasized how technologies like artificial intelligence, machine learning, and blockchain are revolutionizing financial services. Presentations on decentralized finance (DeFi), open banking, and digital assets showcased the potential of these innovations to reshape traditional financial systems and promote greater financial inclusivity.
The underlying message was clear: the fintech industry is poised for exponential growth, fuelled by technological advancements and collaborative efforts. We find ourselves in a transformative era where established financial practices are being challenged, and new prospects are emerging. In this dynamic landscape, it is crucial for industry leaders, regulators, and stakeholders to collaborate, establish robust frameworks, ensure consumer protection, and cultivate an environment conducive to innovation.
By participating in Hong Kong Fintech Week 2023, we gained valuable insights, established connections with industry peers, and explored potential partnerships. We are committed to leveraging technology to streamline taxation processes, provide compliant solutions, and meet the evolving needs of our clients.